Prior to a top secret 30-sec commercial that will air during the game, the brand has released five teasers, featuring up-and-coming actors representing millennials.
The new brand image reflects a transition in positioning from sleek and female to one that is gender-neutral, realistic, accessible, and younger. Threfore, the cast of the ad created by Anomaly LA, was chosen accordingly. In the past, Diet Coke chose top celebrities such as Taylor Swift and Holly Willoughby as its ambassadors, while this time the brand engages with emerging celebrities.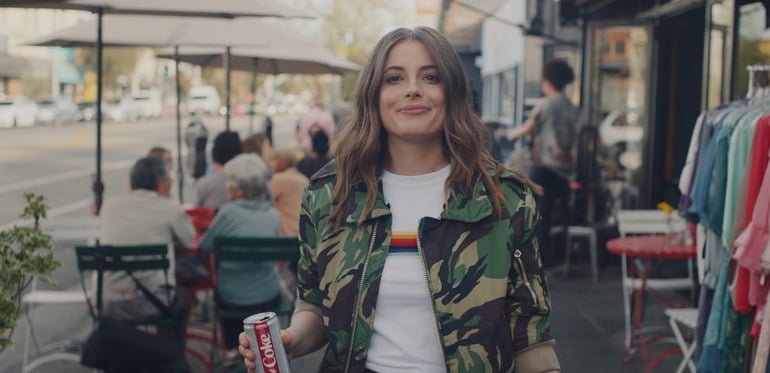 According to Daniel Henry, group director of integrated marketing content for Coca-Cola North America, "This is a carefully curated cast of up-and-coming actors who are starting to make their mark on culture and who reflect the attitude we want Diet Coke to convey."
Kaan Soni, Gillian Jacobs (pictured), Hayley Magnus, Ryan Goldsher and Daniel Stewart are featured in casual situations. The look and feel of the 15-second ads are deliberately down-to-earth and neutral. A variety of research reports that millennials, unlike older generations, value authenticity in brands they engage with over everything else. It appears Diet Coke has learned from this, making the drink fit naturally into everyday moments.
But was this enough to create emotional engagement with viewers? We applied facial tracking technology to measure emotional response to the five ads.
---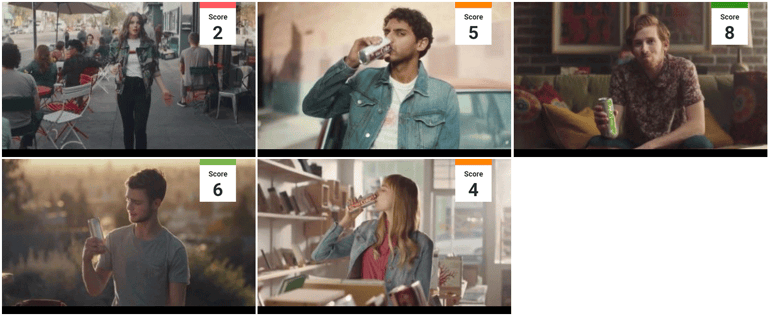 ---
If measured all in one, the ads gain an EmotionAll® score of 4, which is below average and better than only 30% of the ads in our database. However, when measured individually, the picture is more interesting and diverse.
---
The best performing ad is 'Ginger Lime Support Ginger'. It gains an EmotionAll® score of 8 and boasts a steep rising Happiness curve. The weakest ad is, we're sorry to say, 'Because I Can'. It has an EmotionAll® score of 2, meaning it fairs being better than only 10% of the ads we have ever tested.
---

The ads featuring men – 'Twisted Mango Can Can', 'Ginger Lime Support Ginger', and 'Feisty Cherry Too Feisty' – scored significantly better with women than men (we're not surprised). Viewers under 50 years old were more engaged than the older audience. There was no difference in perception among different income groups.

Diet Coke took a sensible and well-informed step repositioning the brand. Will the message be strong enough to stand out in the most crowded advertising event of the year? We will find out very soon.