One of the best ways to improve advertising and customer experience is by harnessing attention metrics. Attention is both predictive and a prerequisite for any business outcome. For consumers, attention is among their most valuable assets, and attention fosters more meaningful experiences for them. There also is a growing link between meaningful attention and wellbeing. Increasingly, we are growing into an attention economy.
That is why I am so excited to announce our Realeyes Attention Advisory Board, bringing together visionaries and executives to lead the charge on building the business case for attention in advertising.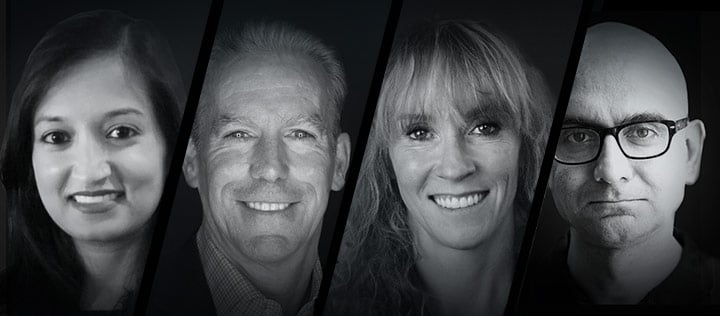 We recruited four advertising leaders to collaborate with us on how to advance the science and practice of attention measurement:
Priti Dalal, Head of Global Brand Strategy, Platform at TikTok: A star at the buzzy video sharing platform, Priti drives brand building, client engagement and sales-enablement strategy.
Michael Donnelly: Michael is a marketing, customer experience and digital transformation expert with a strong track record of success in generating growth by obsessively focusing on consumer behaviors to design, implement, and scale transformative data-driven strategies. He's done this for some of the world's most valuable brands at Johnson & Johnson, The Coca-Cola Company, and Mastercard.
Sarah Long, CMO, Mars-Wrigley, N.A: A visionary, leading marketing for one of the world's most esteemed brand portfolios, Sarah has a lengthy career driving the very best in advertising strategy from a brand perspective.
Mainak Mazumdar, Chief Data Officer at Nielsen: A true change-maker in the world of measurement, Mainak leads data innovation and research for Nielsen.
By bringing together this group of brilliant minds representing all facets of the marketing industry, we hope to synthesize the trends and conversations around attention to help brands, platforms, and agencies improve the lives of consumers and make more meaningful connections with their audiences.
We hope to tackle such important topics as:
Igniting transformational change in the industry
Using attention to bridge creative and media effectiveness
Making attention a part of the advertising model
Educating around links from attention to business outcomes
Developing and refining attention-based measurement standards
Thank you to Priti, Michael, Sarah and Mainak for joining us on this journey to advance Realeyes, our client partners and our larger industry. We're just getting started, and we look forward to sharing our insights along the way.