Realeyes Surpasses Industry Standards for Understanding Attention & Emotion
Improved Classification System Surpasses Major Technology Providers and Academic Benchmarks For Facial Coding
Realeyes is known for building advanced marketing software, though at our core we are one of the most advanced computer vision and emotion AI companies in the world. Our technology now incorporates more than 615 million emotion labels across more than 3.8 million video sessions to provide more nuanced insights into emotional impact. It's not surprising that fully two-thirds of our colleagues are in product, engineering and R&D!
So it is with great excitement that today we announce the availability of our next-generation facial coding technology. When applied to our marketing tools, the enhanced classification system will provide our customers with more sensitive, enhanced measurement of attention and emotional response of consumers to video content and interactive experiences.

Our computer vision team is continuing to set the industry standard for facial coding accuracy. The improved classification system results in a 20% increase in emotion detection across all measured emotions from facial cues. It also reduces occasional false positive emotion readings by half. Realeyes now is the most accurate emotion detection technology among leading API cloud providers, based on an internal benchmark study of thousands of videos.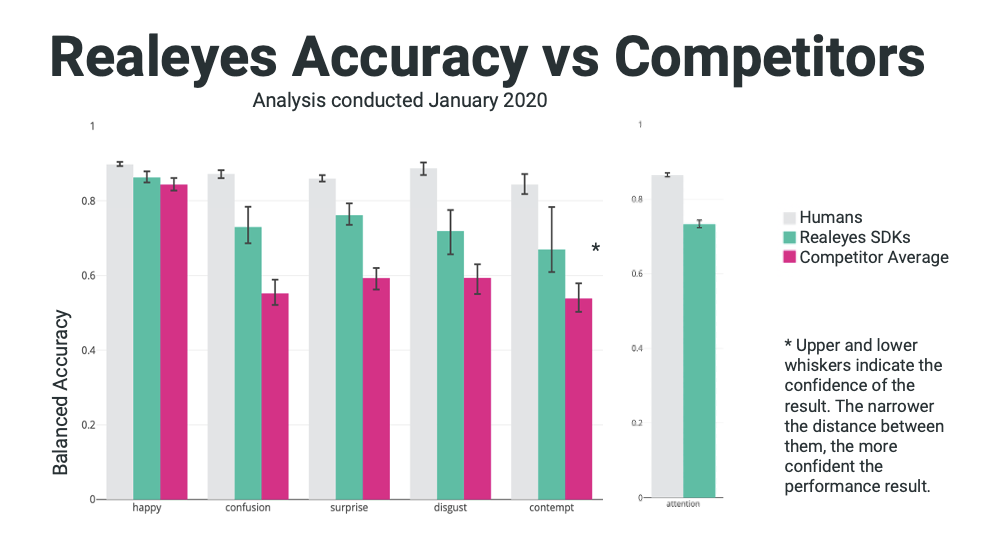 According to our chief technology officer Elnar Hajiyev, "The technology has reached a new level of sophistication, with the accuracy of our detection beginning to rival that of humans across certain emotions like happiness and surprise. More accurate emotion detection enables better application to business prediction models. For example, the new algorithm has enabled a new tool that can accurately predict view-through rate performance of a video ad across different publishers, even before the ad ever goes live. "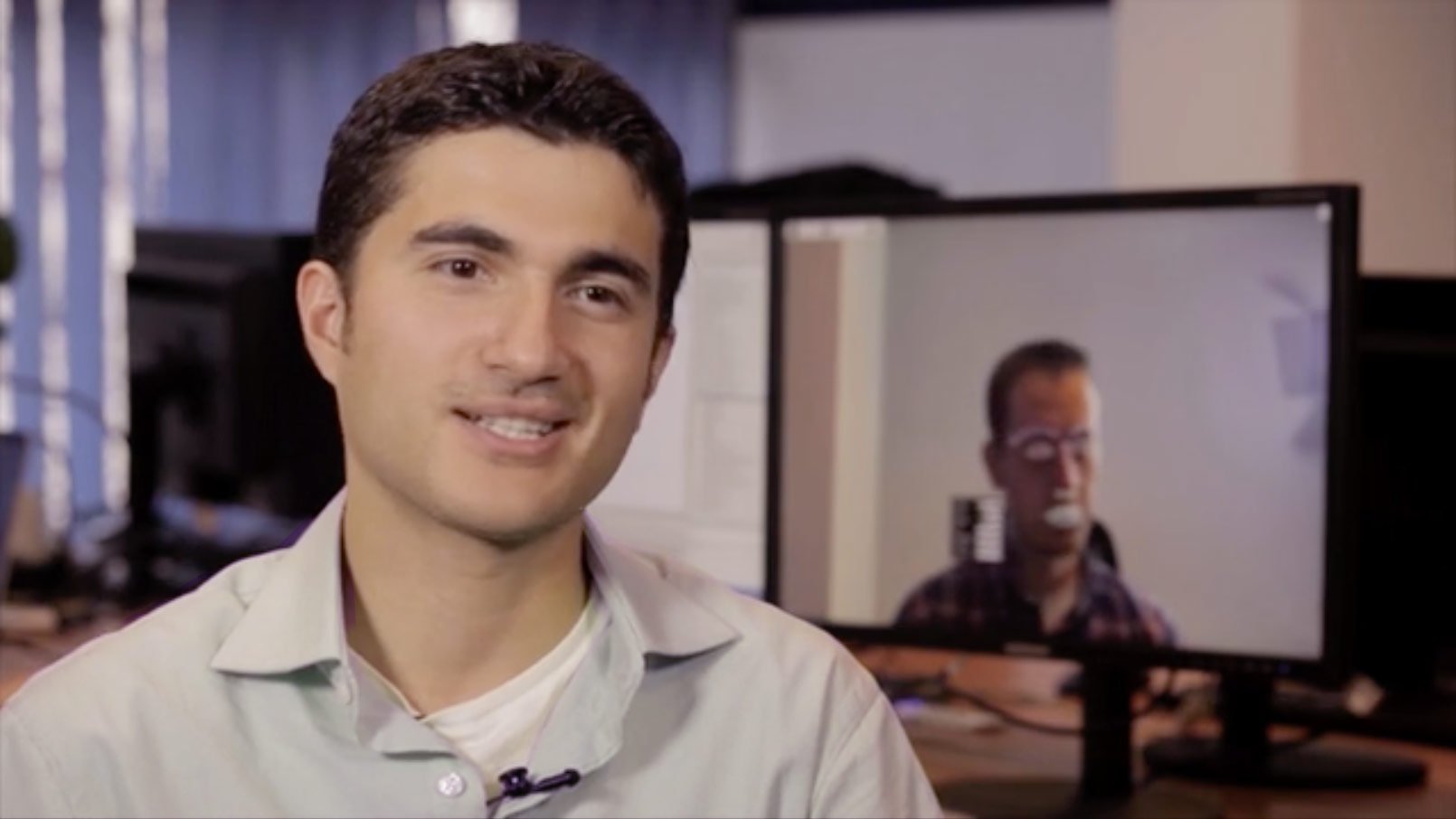 We're applying the updated classifier algorithm to all Realeyes products and that will enhance our ability to accurately analyze a wider variety of viewers' faces and emotions. The new classifications allow for more nuanced reading through more sensitive emotional curves and bring greater value to data collected through facial coding. The new classifier builds on Realeyes' core IP library, which includes 11 patents covering different aspects of building attention and emotion AI technology, along with 29 pending.
Realeyes' upgraded classifiers also allow for a greater range of facial measurements across ethnicities, especially those of Asian heritage. Combined with improvements to Realeyes' performance on mobile devices, the updates pave the way for an entirely new range of products and applications based on emotion AI, along with relevance in new markets around the world.
If you'd like to learn more about applying our emotion detection technology to your business, sign up below to be alerted about our spring webcast "The Science of Attention and Emotion AI."