If attention is an outcome that leads to sales and customer loyalty, then the advertising industry should embrace attention.
But measuring attention is not trivial. And that's why we published our latest report, "The CMO Guide for Measuring and Managing to Attention Outcomes."
We recently covered our guide's second chapter on Viewability Metrics.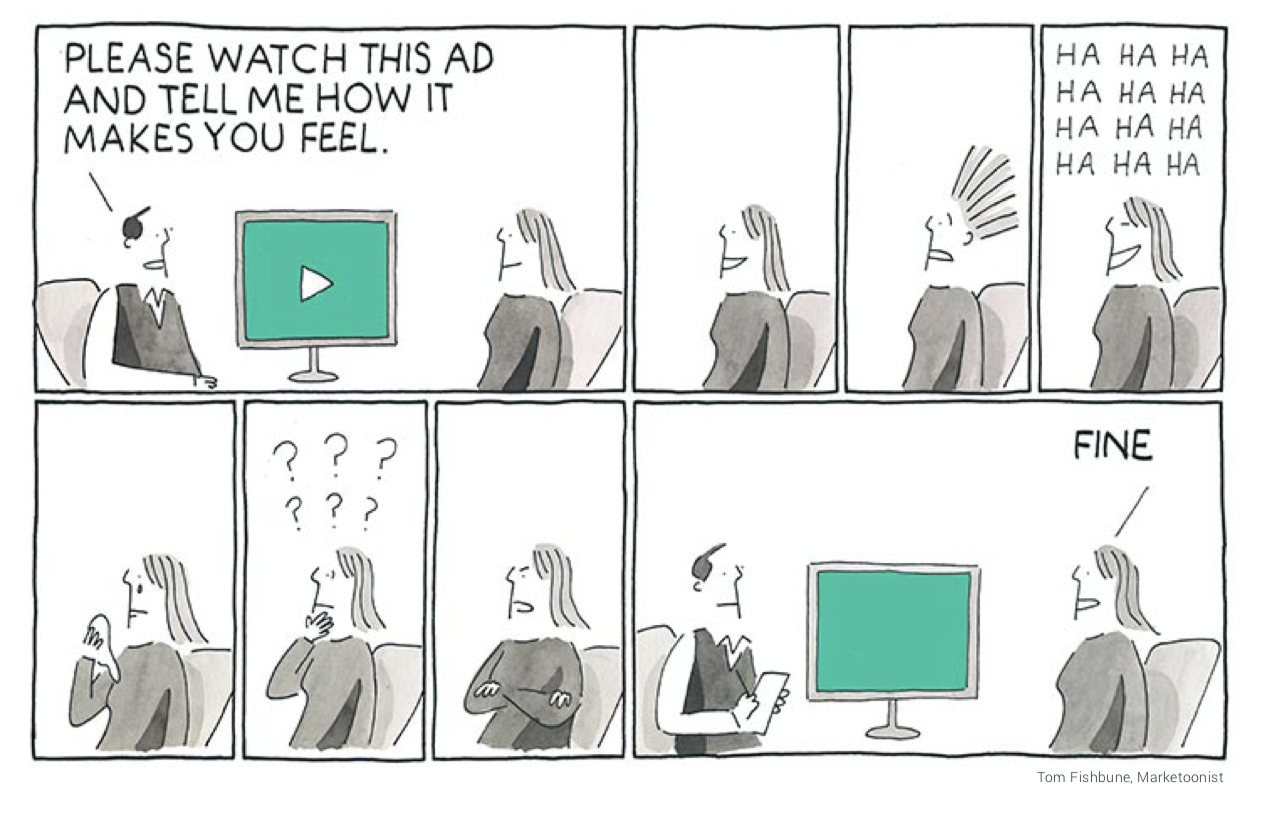 Now let's cover the next topic of our next chapter: Surveys & Focus Groups.
Because of their prevalence, it's worth calling out self-reported metrics that stem from surveys and focus groups. These techniques are frequently misused and crude proxies at best.
They rarely produce actionable or reliable attention measurements against individual media consumption sessions -- particularly ones found in brand lift studies with weak correlations to real-world outcomes like sales.
Surveys and focus groups are great for qualitative insight and discovery, though responder bias and their generality make their application limited for managing to attention outcomes.
We prefer behavioral-based metrics.