COVID-19 Public Service Announcements Struggle to Engage
As COVID-19 drives uncertainty, anxiety and sickness across the world, one would hope that TV public service announcements (PSAs) from major government and health organizations would resonate with people.
They don't.
According to a Realeyes comparative media analysis of five prominent video ads from major health organizations, COVID-19 TV PSAs score below average for overall emotional engagement and attentiveness among viewers in the U.S.
Key Takeaways
If public policy and health officials are serious about cutting through the clutter and earning attention among the general public, they should reconsider their approach to video advertising creative.
People age 34 and under -- who are among the least likely to suffer from COVID-19 and perhaps most likely to spread it unwittingly -- are far less likely to respond to PSAs with emotional engagement and attention.
PSAs featuring celebrities – whether professional athletes or national health authorities – do not have a significantly greater ability to engage people versus simple animated videos with lower production costs and no voiceovers.
While producers of PSAs often have challenging subject matter and lower budgets, they could benefit by incorporating best practices from some of the better performing corporate advertisers who achieve far greater scores. The recent Ford COVID-19 ad is one such example, which emphasized stability, safety and security, while using iconic imagery and simple text without a voiceover.
Given the developing situation with COVID-19, where consumers may respond differently, it is critical for government and health advertisers to measure response frequently and adapt their messaging accordingly.
CDC, WHO and Red Cross Struggle to Break Out
All five videos studied – from the U.S. Centers for Disease Control, the American Red Cross and the World Health Organization – earned Realeyes scores between 18 and 37.

Pictured: RedCross (L) & World Health Organisation ft. Ricky Rubio (R)
We used GO!, our
video emotion measurement
product, to reveal the
Realeyes Score
for each ad. It is an index based on aggregate measurement from a U.S. opt-in panel audience using front-facing cameras and anonymous facial coding.
The Realeyes Score, which can range from 0 to 100, is an index which factors in a video's ability to generate and sustain viewer interest, achieve a strong emotional moment, and establish a lasting positive impression. These attributes collectively drive brand equity and are predictive of social sharing, favorability and other key brand KPIs. The average Realeyes Score among all 26,000 videos measured to date is 50.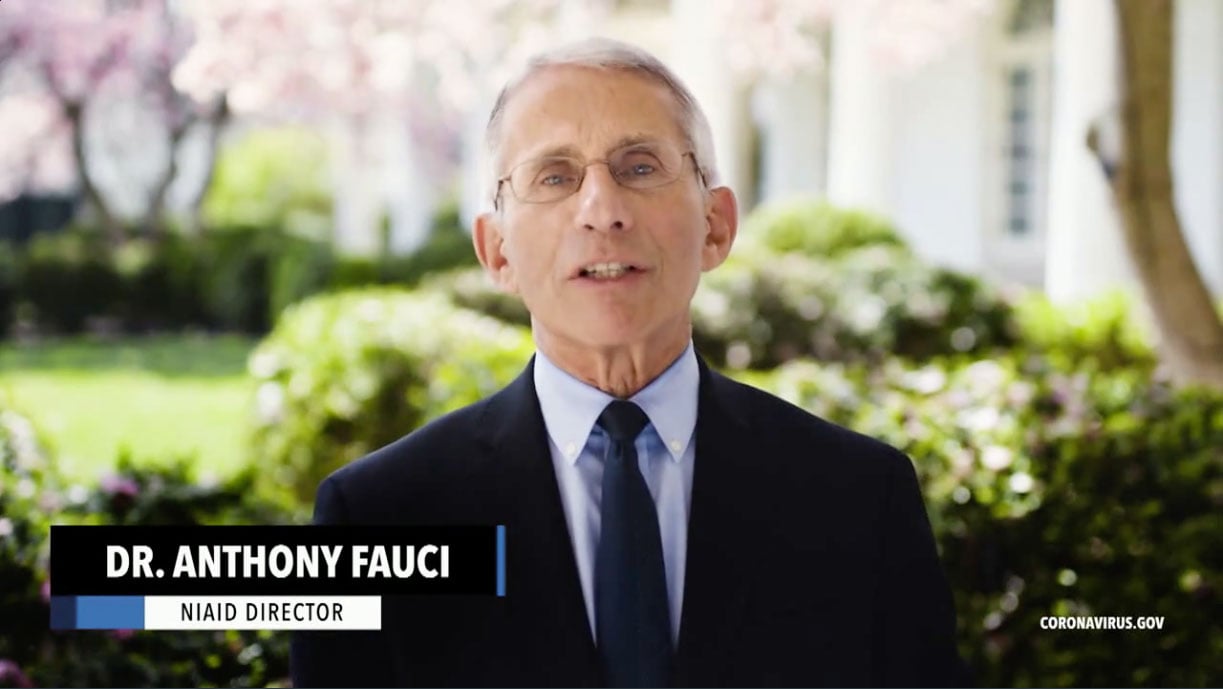 Three videos from the U.S. Centers for Disease Control scored the highest. "COVID-19: Physical Separation" -- featuring top U.S. infectious disease expert Dr. Anthony Fauci (pictured), White House coronavirus response coordinator Dr. Deborah Birx, and U.S. Surgeon General Jerome Adams -- scored a Realeyes score of 35. "COVID-19: Who's at Risk" and "Smithsonian: COVID-19" -- both simple animated ads with text and no voiceover – scored 36 and 37, respectively.
Pictured: CDC 'Who's at Risk' (L) & CDC 'Smithsonian' (R)
World Health Organization's "NBA: Prevent the Spread of COVID-19" achieved a Realeyes score of 26, despite featuring players like Danilo Gallinari, Ricky Rubio and Rui Hachimura.
The American Red Cross's "COVID-19 Outbreak" achieved a Realeyes score of 18.
Realeyes Emotion AI
COVID-19 PSAs Ranked By Realeyes Score


U.S. March 24, 2020

Advertiser
Spot
Realeyes Score

Centers For Disease Control

Smithsonian: COVID-19

37

Centers For Disease Control

COVID-19: Who's at Risk

36

Centers For Disease Control

COVID-19: Physical Separation

35

World Health Organization

NBA: Prevent the Spread of COVID-19

26

American Red Cross

COVID-19 Outbreak

18

PSA industry benchmark

35
Corporate PSAs Looming
While all efforts from governmental and health organizations to educate and protect the public through PSAs are welcomed, it will be interesting to follow the emerging genre of corporate PSAs. In a period where consumers are highly receptive to meaningful brand advertising, and less so to product selling, many advertisers are beginning to dedicate their advertising budgets to high quality PSAs. Will they fare any better? We'll find out in the weeks to come.
How are you adjusting your advertising investments in this uncertain environment?
If you'd like to learn how emotion detection can help navigate your way to success, contact us below.