COVID-19 has shocked the world and sent economies spinning, and many home-goods brands have benefitted from consumers spending more to keep their homes and themselves clean.

While profits of these brands are soaring, how are their ads performing? To find out, we tested 29 home-cleaning and personal-hygiene ads from nine brands, including Clorox, Seventh Generation, Kleenex, Glad, Febreze, Lysol, Swiffer, Charmin and Tide. Videos ranged from 5 to 30 seconds in duration.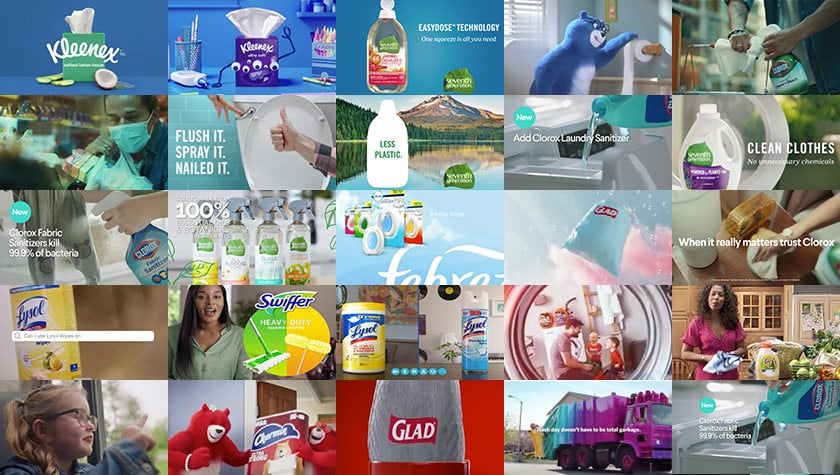 Only two videos – Clorox's "Back to School" and Lysol's "Questions" – were high performers, scoring a Realeyes Quality Score of seven out of ten. Seventeen ads were mid performers, achieving Quality Scores between four and six. The final 10 ads achieved Quality Scores between one and three, making them low-performers relative to Realeyes overall Home Supplies category benchmark.

Nearly all home-cleaning and personal hygiene brands struggled to provoke emotional response from viewers in a U.S. market, with only one surpassing the median of the overall Home Supplies benchmark.


The bottom line
As the pandemic drove consumer demand for these products, video advertising from major home-cleaning and personal-hygiene brands overall performed average, particularly because of a failure to drive emotional response.
Mandate
The absence of emotional response presents vulnerability for category incumbents, and an opportunity for both leaders and upstarts to fill the emotional vacuum with greater appeal - as many direct-to-consumer brands have done in recent years.

With Covid-19 changing consumer behavior, home-care goods advertisers must think differently about consumers' needs and test many creative strategies to identify the winners that earn attention and drive emotional response.