Mars, Incorporated and Realeyes won Best Artificial Intelligence at the 2022 I-Com Data Creativity Awards in Costa Brava, Spain.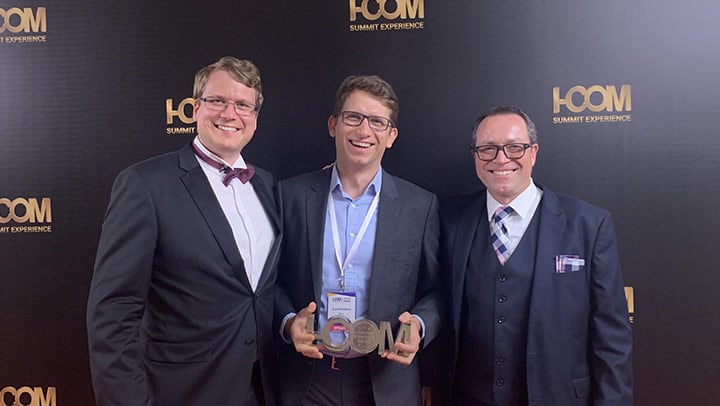 The partnership between Mars and Realeyes - Attention Measurement is the culmination of 5+ years innovating and scaling advertising excellence through creative attention metrics at scale.

We won the award for our combined work on Mars' Agile Creative Expertise (ACE) tool, powered in part by Realeyes, which tracks attentional and emotional response to digital video ads.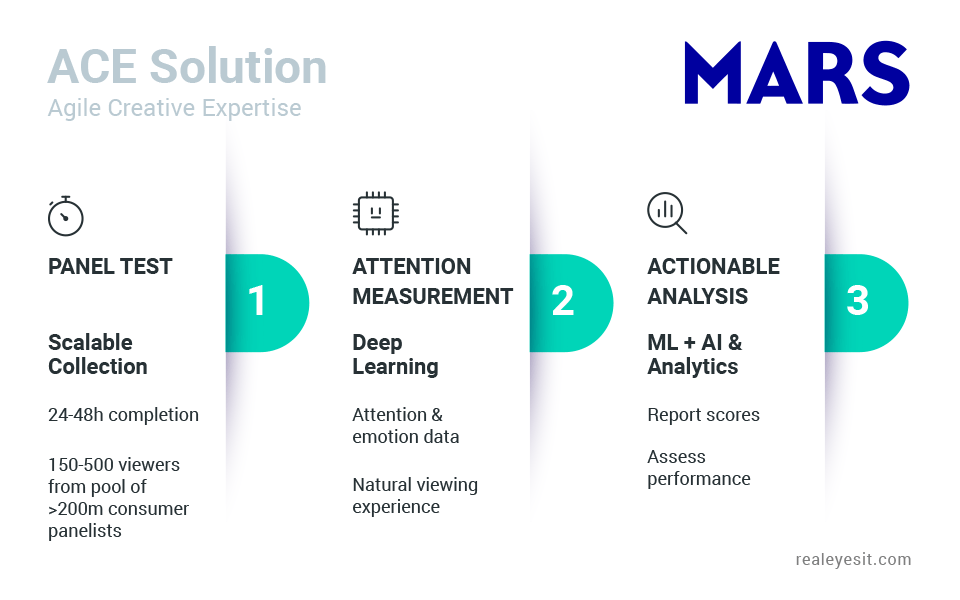 What We Demonstrated

ACE drove 18% incremental sales lift in 19 markets and $30 million in ad optimizations in 18 months
It enabled specific optimizations for multiple platforms including TikTok, Facebook, Instagram, and YouTube
Scored over 1,000 creatives in less than 22 months, across 19+ markets, 30+ brands, and 5 categories – during a pandemic

Here's how ACE helped Mars make two important creative decisions.
It used ACE to cut a two-minute-long video for Extra Gum to 15 seconds, with the shortened version becoming among the company's top 10% performing ads of all time.

It also used ACE to shortlist "Band Aid'' as the TV ad for its cat food brand Sheba, which resulted in an 18% sales lift for the brand versus the 14% sales lift of the last campaign.

Mars now encourages its brand marketing teams to use ACE to test their ad creative through similarly consenting participants.

Also, at the I-COM Conference, our VP of Marketing Max Kalehoff and Mars Global Director Sorin Patilinet presented ACE as a case study to attendees, where we demonstrated the connection it made between behavioral and sales data via 4,000 sales/ads data points and benchmarks.

They also chaired a roundtable discussion on the business case for attention with Thaer Numrati, EVP of Global Data and Technology, of Publicis. Realeyes is partnering with Publicis and GSK to explore the relationship between creative attention and business outcomes.

Thanks to the judges for recognizing our work and to I-Com for such a packed conference full of insights. And thank you to Sorin and his Mars colleagues for providing the opportunity to help drive a quantum leap in smart data marketing.