People who watch videos on their mobile devices are more likely to have an intense emotional reaction to the content.
That's according to our latest data, which also found that mobile viewers are more likely to focus on key product benefits and branding than viewers watching the same content on their desktop devices.
Mobile video viewing around the world is soaring, with its share of the online video ad market predicted to grow from 50% this year to 59% by 2023 (Forrester).
But how do marketers make the most of this surge? Well, to help, we used our emotive AI technology - which uses webcams and the latest in computer vision and machine learning to measure people's emotions while watching video content – to analyse the key differences in viewing habits between mobile and desktop video viewers. We also looked at how the device a consumer chooses to watch video content impacts a brand's bottom line.
Our study also looked at whether creating content specifically for mobile has on brand metrics had an impact on a video campaign's overall effectiveness. > See Full Study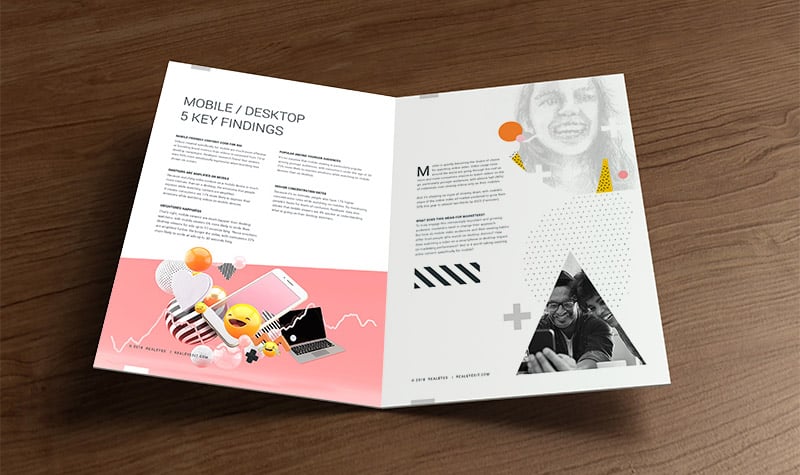 The insights include:
Mobile-friendly content good for ROI - Videos created specifically for mobile are much more effective at boosting brand metrics than videos adapted from TV or desktop campaigns, with Realeyes' research finding that viewers were 85% more emotionally expressive when branding was shown on screen;
Mobile audiences are more emotional – As mobile viewing is a lot more intimate, consumers are 17% more likely to show their emotions than they do while watching on desktop;
Higher concentration - By monitoring expressions of surprise and confusion, the data shows that mobile audiences are also 8% quicker to understand what is going on in the video than desktop users.
Realeyes CEO Mihkel Jaatma said: "With mobile quickly becoming the device of choice for watching videos online, we wanted to delve deeper into the distinct differences in viewing behaviour across different devices and what this means for brands.
"What we found is mobile viewers are more emotional and more focused on key messaging than desktop users, presenting brands with a unique opportunity to maximise their ROI. However, smart marketers know that making the most of mobile is not just about pushing out the same content across different devices but putting mobile at the heart of their video strategies and creating content specifically to be watched on smartphones and tablets."
---
Methodology
Realeyes measured the reactions of 19,500 viewers to 40 videos as part of its mobile study. The research was carried out from January to June 2018. Realeyes' emotive AI tech allows marketers to maximise the impact of their video advertising across mobile and desktop.
---
'BIG ON THE SMALL SCREEN'
How Growth in Mobile Viewing Has Affected Marketing Performance