Now CMOs Can Predict & Cut The Creatives That Waste Media Budget
"Marketers would be shocked if they knew how little active attention some of their executions are getting," said Sorin Patilinet, global consumer marketing insights director, Mars, Inc., in a recent article in The Drum. "They think that people watch all the 15-seconds, and then they find out that in some cases, it's only two seconds."
How do you captivate audiences if your attention window is only two seconds? The answer is not as simple as "make shorter ads." Shorter attention spans and ads make it more difficult to enact storytelling that drives emotional response and encodes brand memorability.
That is a serious challenge for CMOs and it is worsening. Digital devices, digital media and a global pandemic are continuing to rewire our brains with shorter attention spans and more distraction.
That is a core problem we're solving! And why we're delighted to announce today the launch of PreView, our advanced human response measurement and attention prediction tool for advertising creative.
PreView is predictive intelligence for your creative so it can make your media work harder and reduce waste. A recent PreView ROI case study shows how simple creative selection can achieve a 30% reduction in media waste, along with a 10X ROI!
With exploding volumes of digital video, CMOs must begin to manage and optimize their creative assets like financial portfolios. It is critical to identify high, medium and low performers, and know how each of those creatives will directly impact the performance of your media investments in driving attention outcomes – before you launch in market and it's too late!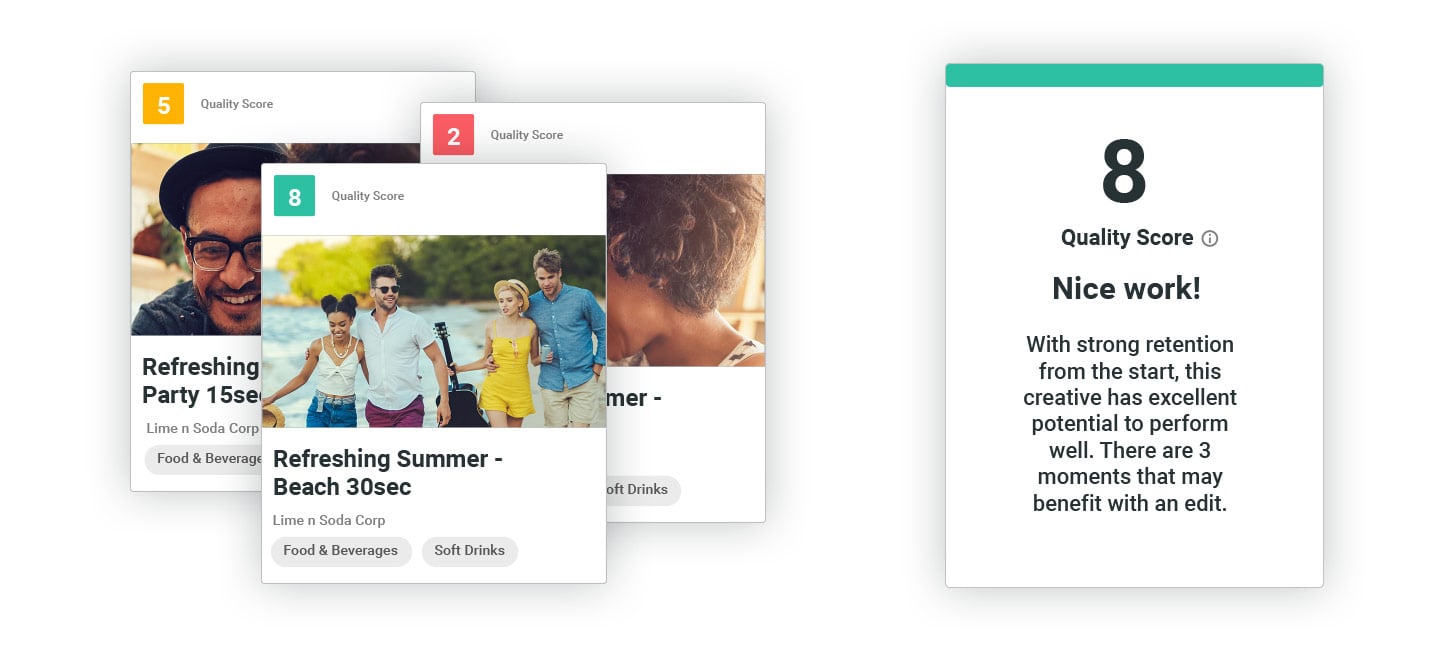 CMOs must know how different creatives perform across numerous ad durations and formats, and surface instantly which key moments within the video drive objectives. In a multi-channel world where multi-touch attribution is near impossible, knowing the root performance of your creative will help ensure performance by optimizing the most influential performance lever – your creative.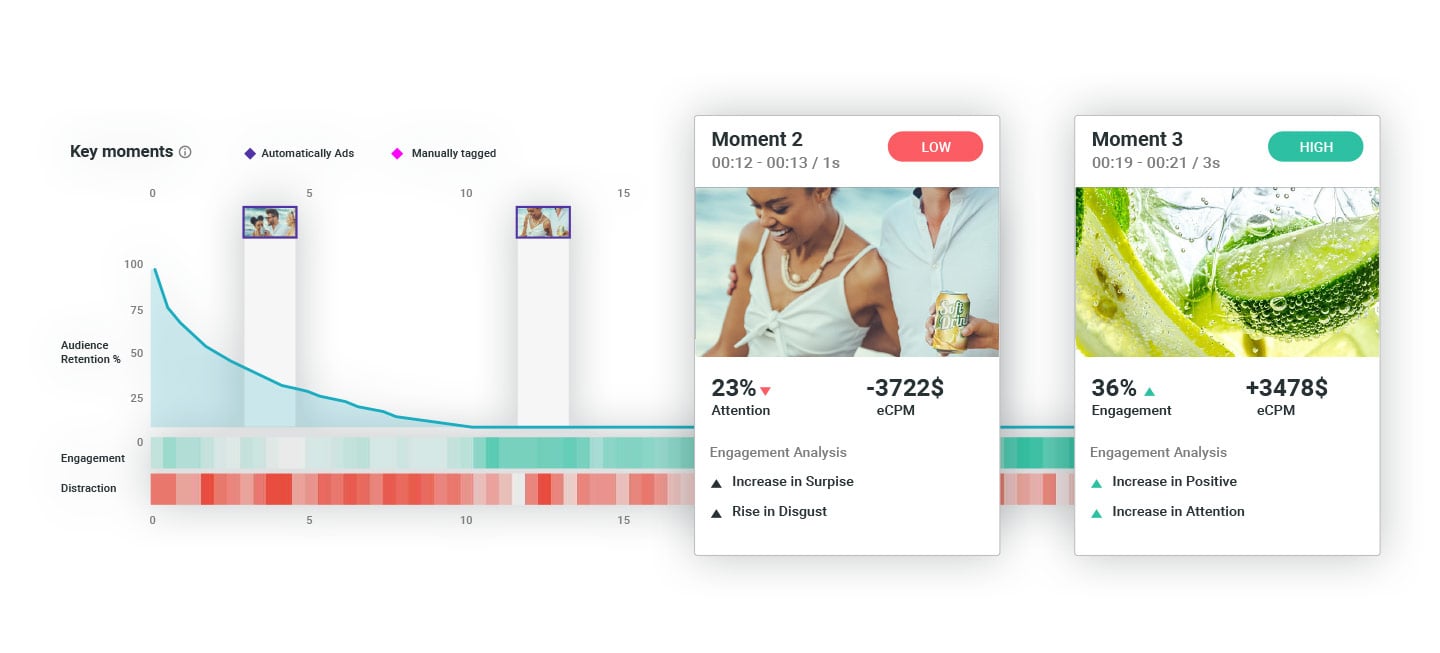 PreView also meets a key need for publishers and digital platforms as well: incentivizing advertisers to deliver higher quality creative and variation. PreView is an objective and scalable predictor of creative success, and can help publishers and their advertisers align on the best creative and ad formats to achieve results before launching.
Caroline Hugonenc, Global VP of Research & Insights at Teads, said in our press release: "Using Preview we can advise our clients on how to adapt their creative to mobile and what minimum visible time will be ideal to make the most of their asset."
PreView is built on our next-generation facial coding technology and machine learning (ML) to provide advertisers a true measure of human attention and emotional response. We built PreView for speed and scale across large portfolios of video content globally – it activates instantly for video asset counts in the hundreds and even thousands monthly.
If you're seeking inspiration to advance attention measurement in your organization, we recommend checking out this recent Drum article featuring our PreView innovation partner Mars Inc.