We're very pleased to announce the launch of our global partnership with MediaCom, who will be incorporating Realeyes' emotional intelligence into their creative testing and media planning processes.
Marketing Week
describes it as a 'landmark deal', the first of its kind for a media agency. MediaCom will be leveraging how audiences truly feel to provide their client base with insights on creative and planning around every piece of content their partners produce or create in-house. This emotional intelligence will enable them to get better video content directly in front of the right people - giving them a 'prorietary advantage' over competitors says
Mediapost
.
More engaging brand experiences
By measuring how people feel via webcam, we can tap into those insights which are otherwise difficult to extract accurately with traditional research methods, and use that intelligence to create and distribute emotionally targeted videos. The Realeyes mission has always been to develop new measures of ad effectiveness that will benefit the video industry at large, improving advertising performance whilst ultimately providing more engaging content for viewers.


"Incorporating Realeyes' technology enables us to take a smarter data-driven approach to creativity and planning, ensuring that our clients are building the most engaging branding experiences,"
says Palle Finderup Diederichsen, Head of EMEA at MediaCom Beyond Advertising.
Better videos to the right people
Second by second emotional analytics provide a detailed analysis of how a video can be edited to maximise its effectiveness. An ad may be good, but it can always be better. Equally, clients can be saved from bad investments when a video simply does not resonate with its audience – it can be improved, or recommendations can be made about how best to split your media spend to make a hit out of a probable miss. Selecting the best version, or choosing which video needs more or less promotion across a campaign, is now simply a matter of glancing at its
EmotionAll score
– the higher the score, the better the odds of its performance across social media and beyond.
Emotional targeting
'It's one thing if a consumer views your video ad, but it's another if they were receptive to your content,' notes
Ad Exchanger
. Testing emotional responses amongst target audiences ensures that videos resonate with the right people. By finding out who responds best clients can get the most out of their video assets by getting them in front of the people who are most likely to engage with them and their brand. Great videos may have little impact on your target audience – something Budweiser realised only after the Superbowl this year after airing their puppy ad. It was hugely popular –
but only amongst women, and not the beer-drinking, beer-buying men
they were after. Emotional targeting means optimised video distribution and fewer costly misfires.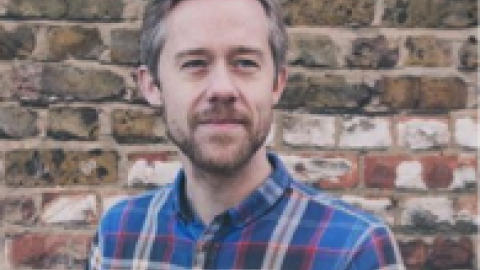 Bring real value to brands
The Realeyes emotion analytics platform will be integrated into MediaCom's central content hub, which gives producers and planners the ability to include emotional intelligence into their analysis and recommendations. They'll be able to segment their results by any survey data, and benchmark results against geographic or industry norms, as well as against competitors or previous campaigns. 'For global brands, the Realeyes approach can be used to localize their advertising,'
Digiday
reports.
"Tools such as Realeyes allow us to get behavioural information upfront, so we can optimise and measure content before launch,"
adds Diederichsen.
"This enables us to deliver more effective video and more efficient distribution, making the message more impactful and delivering increased business advantage for our clients."
'The announcement suggests we may have crossed the Rubicon in terms of employing emotion measurement as a standard practice,' notes
Marketing Land
. After Apple's purchase of another facial tracking company last week, which according to
Digiday
'has focused attention on facial coding for reading emotions and its application to advertising', our partnership with MediaCom further establishes the ascendancy of emotion technology and its inevitable rise as a new and improved measure of advertising effectiveness.