Realeyes has been proud to partner with global media platform Teads to collectively demonstrate how attention drives brand lift.

Teads has used Realeyes Emotional AI PreView solution since 2020 to better demonstrate the power of attention.
It shared with MarketingWeek a study that found simple optimizations could lead to 18.5% higher ad awareness, and that a mere 5% increase in attention volume can lead to a 40% increase in ad awareness in market.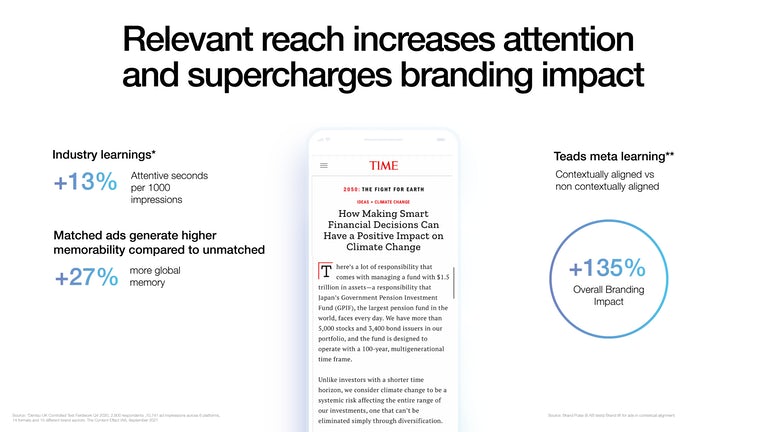 This is only the most recent study that has demonstrated the value of optimizing for attention over viewability. Thank you to Teads for sharing our great collective work with MarketingWeek. Read the article here.