Digiday announced the winners of the Digiday Video Awards. One category in particular, Best Social Video, drew a wide range of creative work, highlighting everything from zeitgeist humor to uplifting candor. These submissions evoked emotions across the spectrum, making the winning decision a tough call for the judges.



The judges made their decision. But what did the viewers think? Or rather, what did they FEEL as they watched the videos? Digiday partnered with Realeyes – leading expert in understanding, measuring and analyzing emotions – to measure what exactly viewers felt as they watched the videos. And most importantly, which video gained the highest EmotionAll® score – that is, had the strongest emotional impact on the viewers? We measured viewers' emotional responses using emotion recognition technology.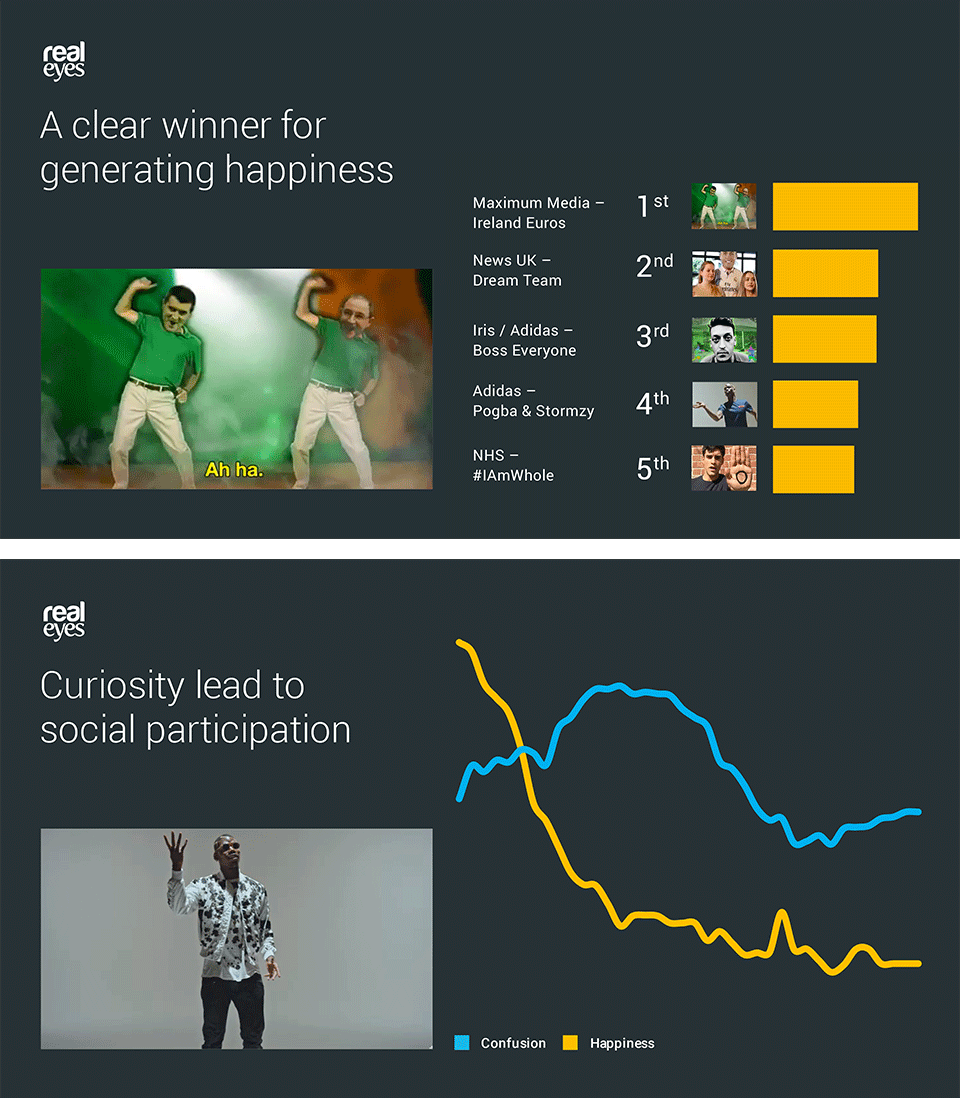 And the people's winner is... Ireland Euro's Dream video! A universally recognizable tune, clever editing, theme development and of course loads of humor contributed to the highest retention and impact scores.
• Retention score means the video managed to hold the viewers' attention from the beginning to end.
• Impact score shows that the video had a strong positive emotional impact and will be positively remembered by the audience long after it's over.
• The high engagement indicates the video managed to capture viewers' attention from the very first second. As you can see from the Dashboard, the News UK video managed to enage with the viewers too, however Ireland Euro's Dream did a slightly better job holding their attention.
Well done Ireland!
But what about the official Digiday Best Social Video winner – Pogba & Stormzy Adidas Football? While it didn't score with the broader general population (we measured both genders of all ages), we could see how it did a fine job reaching its target audience of young men. Combinied with a strong global media planning strategy, the video won praise by the judges.
Congratulations to all Digiday Best Social Video Finalists on their great work!