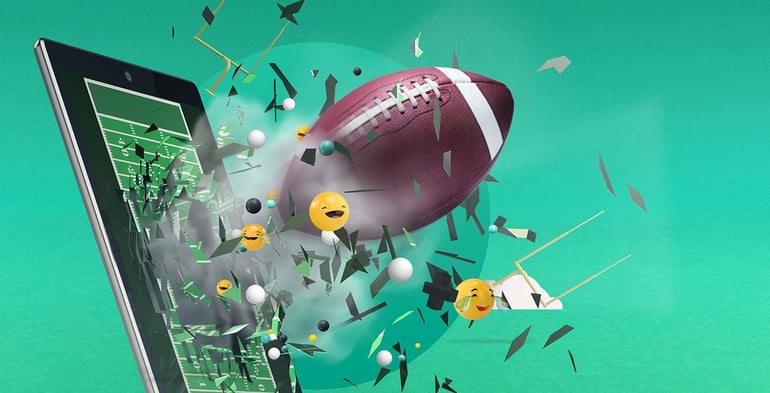 The biggest advertising festival in the US, otherwise known as the Super Bowl, is just around the corner. Brands will be spending $168 333 per second and allocating their best creative resources to be part of the most anticipated advertising breaks.
The effort is well rewarded. Over the last three years, Realeyes has measured viewers' emotional response to Super Bowl ads. These tend to demonstrate a higher EmotionAll® index, which consists of attention, engagement, impact, and retention. The top-performing ads boast an EmotionAll® score of 9 or 10 (12.5% of all ads tested on the database) – a rare occurrence indeed.
Let's take a closer look at the last year's Super Bowl top eleven to see what made them the winners.
First off, they all exhibited a dose of humour. Apart from the Ford ad, whose irony was more subtle, others delivered lighthearted entertainment that appealed to both men and women of all ages. Both Mr. Clean and Skittles scored a perfect ten in a dead heat, being better than 98% of ads in Realeyes database of over 13 000 ads.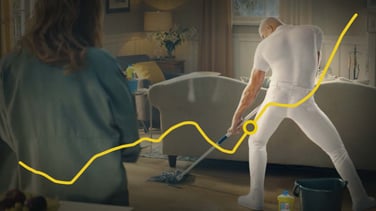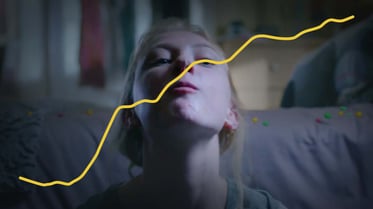 Another factor that can be observed across the winners is deploying celebrities or well-known characters. Seven out of eleven commercials featured a recognizable person or fictional character. In most memorable cases – Bai, Buick, those celebrities are presented in unusual and unexpected ways.
As for the production budgets, there was no correlation between the investment and emotional response to the ad. There're impressive commercials with evidently high production costs that generated an only moderate emotional response. It proves our observation that high production values don't guarantee strong emotional engagement.
What should we expect from the upcoming SuperBowl 2018?
Last year has intensified the discussion about the way women are portrayed in media. The recent Hollywood scandals, the #metoo movement, Oprah's speech at the Golden Globes – all of these contributed to a more careful consideration of a woman's role on screen. AdAge claims there's a lack of meaningful female characters in Super Bowl ads, with a history of women being featured as sexual objects, in secondary roles, or not featured at all due to the traditional male privilege (for example last year, 61 leading roles went to men and only 23 to women.) AdAge also names the last year winner Mr. Clean one of the six sexist SuperBowl ads. This backdrop challenges the advertisers to be particularly sensitive and attuned. The ads will be closely scrutinized for the inclusion and treatment of female characters.
Another trend in the advertising industry at the moment is an increasing number of shorter ads. A classic one-minute ad was first cut to 30 seconds, then to 15, and recently – to six seconds. Brands are learning to create engagement in a shorter period. Will we see some of those short ads during the Super Bowl? While most brands tend to go for traditional 60- and 45-seconds ads, it would be interesting to see if this Super Bowl introduces any disruptors.
Socially charged themes, as well as celebrities, are not going to go away. In fact, some of them are coming back! Pepsi has confirmed it will feature Cindy Crawford recreating its iconic 1992 Super Bowl commercial "New Can (Two kids)", alongside her son.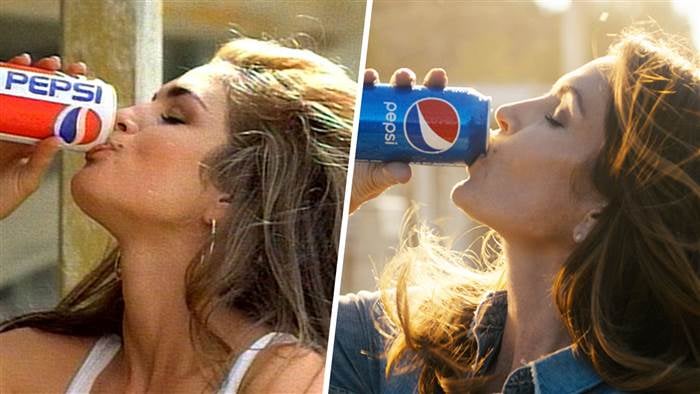 With such a highly nuanced cultural environment, the stakes for the advertisers are high. On the one hand, the viewers truly anticipate SuperBowl ads, but on the other hand, they have high expectations and won't wait to express their dissatisfaction should things go wrong.
As usual, Realeyes will be ad testing and reporting in real time how the viewers are reacting to the ads.