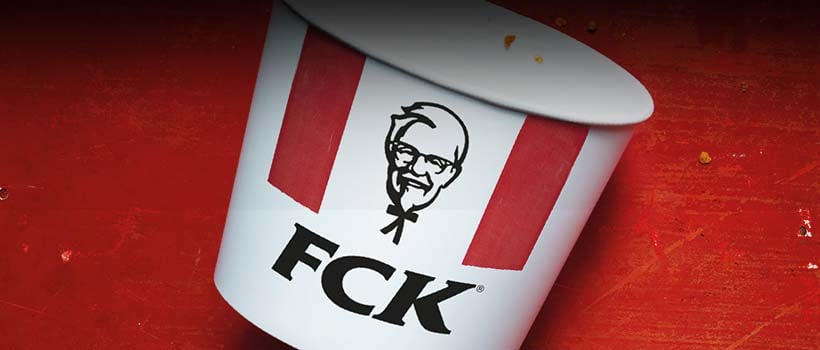 Could You Swear That It's a Great Ad?
It seems that February 2018 in the UK had a good run of successful bullish branding with Irn-Bru's "Don't be a can't" and KFC's, "FCK". The latest ad, 'Parents' from Scottish drinks giant A.G. Barr has already attracted 9 complaints to the Advertising Standard Authority since airing. Despite the controversy, with an exceptionally high overall EmotionAll® score of 9 out of 10, UK viewers really enjoyed this ad.
The ad mischievously plays on the concept of a boyfriend dropping the c-bomb in front of his girlfriend's parents: "Don't be a can't, you need a can" – handing over a can of Irn-Bru.
---
This ad has performed better than 89% of thousands of videos tested on the Realeyes database.
---
Youth market loved the line
By splitting the age groups tested, we can see that the older age group didn't enjoy the awkward silence at the start of the ad, but what's interesting is that when the line "Don't be a can't" is delivered, the under 29s engagement really starts to climb. Theit engagement trace climbs even further when the punchline resolves with, "Be a can".
| | | |
| --- | --- | --- |
| | –– | "Bold creative, especially for young audiences, can tread a fine line when pushing boundaries. In such cases, the claimed behaviours and opinions of conventional research can be misleading, whereas Realeyes gives an honest read of consumer reaction without the filter of self-awareness. Their data gives the confidence to back bold, polarising work." – Victoria Milne, Leith |
Challenger brand
As something of a challenger within the carbonated drinks market, this provocative ad stays true to it's heritage. In 2012 the same producers of Parents, The Leith Agency created 'Baby' that had a dad upset by his new born baby's name: 'Fanny' which delivered the line, "She'll be joining a long line of Fanny's".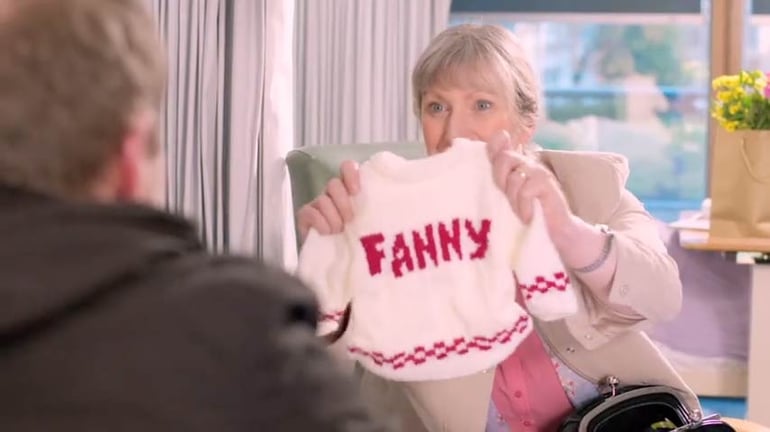 The following week KFC issued an apology to customers after 900 of their UK stores had run out of chicken. Continuing this potty mouth trend, they're full-page image on the back cover of the Metro newspaper had an empty bargain bucket with the company's logo rearranged to read "FCK".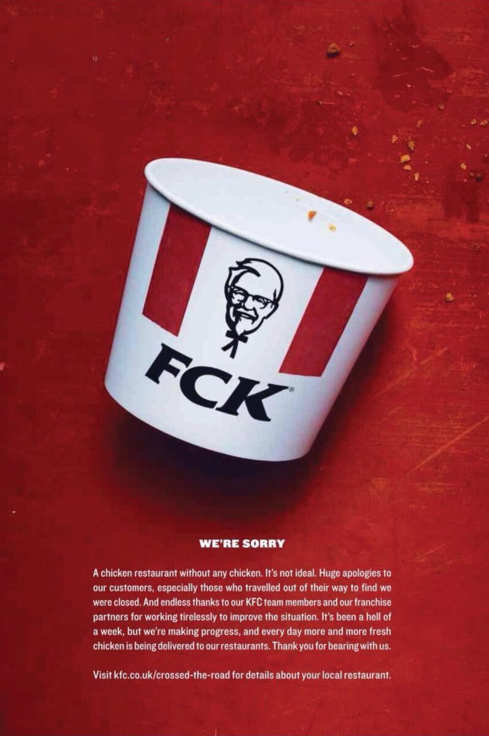 What's your attitude to risk?
Controversial ads risk rejecting consumers but then there's high gains to be had. Brands should be applauded for taking such creative risks. Last year we saw that Skittles managed to go a step too far with their Mother's Day ad, yet at the same time we saw a pooing unicorn for #squattypotty was a hit.
It's good to know that Realeyes artificial emotion intelligence enables brands and agencies to know if they're risking shocking an audience into a negative emotional response or if their campaign has enough swagger to positively engage.
If you're a CMO, you might say "thank FCUK for that".